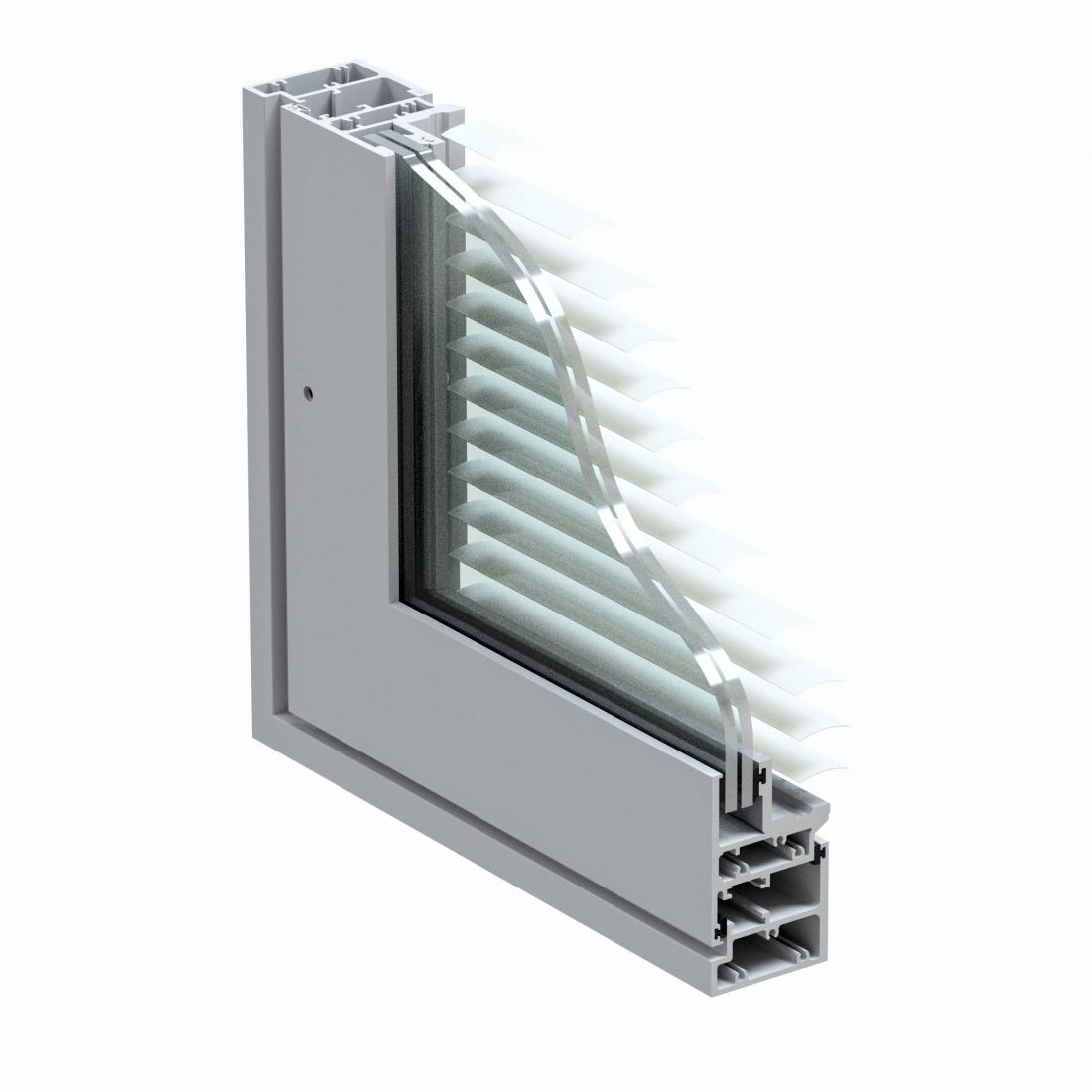 SecurSashTM 2800 – Security & Safety-Oriented Window: an egress restrictive sull-sash window that incorporates secure tamper-proof blinds for light control. Operation and maintenance is limited to custodial access.
Alumicor is pleased to announce the addition of SecurSash 2800 to the Alumicor specialty window product line. The SecurSash 2800 window is ideal for institutional and commercial applications, for use inboard in curtain wall or fixed window systems. It is especially well-suited for the healthcare sector where environmental safety, privacy and patient comfort is critical.
Designed to withstand aggressive human impact up to 2000 ft-lbs, the SecurSash 2800 is tested to AAMA 501.8-14 in multiple glazing options and also complies with the New York State Office of Mental Health, Patient Safety Standards. The sull-sash window provides a safe environment for both patient and health care worker.
Available in fixed or side-hinged casement, open-in, anti-ligature requirements are easily met with the fully concealed hardware and tamper-resistant locking hardware.
The SecurSash 2800 features tamper-proof integral blinds for ease of maintenance and light control, operation with a removable operator key.  The integral blind allows for control of both natural and artificial light.  The anti-ligature design is ideal for use in all healthcare settings where function control is critical. The design eliminates points where a cord could be looped or tied to a fixture, creating a safer environment for both healthcare worker and patient.
The SecurSash 2800 sull-sash window is also ideal for renovations, providing the ability to convert existing window openings to secure openings, when installed in accordance with the manufacturer- suggested installation instructions.
The tamper-proof blinds are available in 10 colours.
On the Website, find the supporting documents for SecurSashTM Security and Safety-Oriented Window.
For more information, please contact a local Alumicor representative today! – check here for your area!